Commanding Officer
Captain Troy Mong, United States Navy
Professor of Naval Science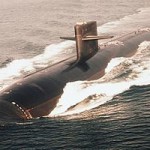 Captain Mong is a native of Huey, Pennsylvania. He graduated from Grove City College in May 1989 with a Bachelor of Science degree in Electrical Engineering and received his commission at Naval Officer Candidate School in Newport, Rhode Island.  He received his Master's degree in National Security Strategic Studies from the Naval War College in Newport, Rhode Island.
Captain Mong's at-sea assignments included a division officer tour on USS HENRY M. JACKSON (SSBN 730)(Gold), a department head assignment on USS MIAMI (SSN 755), an executive officer assignment on USS ALEXANDRIA(SSN 757) and a command tour on USS HYMAN G. RICKOVER (SSN 709).  During his division officer tour he completed seven strategic deterrent patrols, as a department head he conducted a CENTCOM/EUCOM deployment and during his executive officer assignment he deployed "around the world" on a combined ARCTIC/WESTPAC/EUCOM deployment.  As Commanding Officer, USS HYMAN G. RICKOVER (SSN 709), he completed a Decommission Inactivation Availability at Portsmouth Naval Shipyard in Portsmouth, New Hampshire.
On shore-duty, Captain Mong was assigned as the Tactical Products Officer at SUBMARINE DEVELOPMENT SQUADRON TWELVE, department head on the SUBMARINE TACTICAL READINESS EVALUATION TEAM ATLANTIC and the Deputy Commander for Readiness at SUBMARINE SQUADRONS TWO, FOUR, and TWELVE.  His post-command tours included Deputy Chief for Joint Security Office Forward on the staff of U.S. CENTRAL COMMAND and Director of Training at NAVAL SUBMARINE SCHOOL.  Captain Mong most recently served as Commanding Officer of the Naval ROTC unit at Purdue University.
In October 2015, Captain Mong took command of the Naval ROTC Maryland Consortium (UMD/UMBC) and assumed duties as the Professor of Naval Science.
Captain Mong has been awarded the Legion of Merit, Meritorious Service Medal (3 awards), Joint Service Commendation Medal, Navy and Marine Corps Commendation Medal (7 awards), Navy and Marine Corps Achievement Medal (3 awards) and various campaign and unit awards including Battenburg Cup and Battle Efficiency 'E' awards.
Executive Officer
Commander Stewart Wennersten, United States Navy
Stewart "Stew" M. Wennersten, a native of Salisbury, Maryland, graduated from The George Washington University with a bachelor's degree in Physics and was commissioned an Ensign in May 1993.
CDR Wennersten completed Surface Warfare Officer Division Officer Course in Newport, Rhode Island and reported to USS BELLEAU WOOD (LHA 3), forward deployed in Sasebo, Japan for his initial Division Officer Tour where he served as Boilers Officer and Second Division Officer. On USS BELLEAU WOOD (LHA 3), he deployed to Somalia and the U.S. SEVENTH FLEET AOR as well as qualified as Surface Warfare Officer and Engineering Officer of the Watch.
His next fleet assignment was Fire Control Officer on USS GONZALEZ (DDG 66) from November 1996 to December 1998. Upon completion of his Division Officer tours, he attended and graduated from the Naval Postgraduate School in April 2001, earning a Master of Science degree in Mechanical Engineering.
He then attended Department Head School and reported to USS BOONE (FFG 28) in October 2001, serving as Engineer Officer until June 2003. Upon completion of his first department head tour, he attended the Mine Warfare Training Command School and reported as Executive Officer and Navigator on board USS WARRIOR (MCM 10)/MCM CREW LEADER in November 2003 completing two deployments including a crew swap deployment to U.S. FIFTH FLEET on board USS ARDENT (MCM 12).
In August 2006, CDR Wennersten reported as Executive Officer on board USS DOYLE (FFG 39) where he participated in a highly successful West Africa/Gulf of Guinea deployment. CDR Wennersten reported to the OPNAV staff in September 2008 as Executive Decision Management Office Staff Operations Officer responsible for planning and scheduling flag/SES executive forums. During this tour, CDR Wennersten was designated as a mine warfare specialty career path officer.
CDR Wennersten reported as Operations Officer on board USS WASP (LHD 1) in February 2011 where he participated in the F-35 Lightning/Joint Strike Fighter initial sea trials, Exercise BOLD ALLIGATOR 2012, and War of 1812 Commemorations in New Orleans, LA, Fort Lauderdale, FL, New York, NY, Norfolk, VA and Boston, MA.
Upon completion of sea duty, CDR Wennersten served as Executive Officer and Acting Commanding Officer of The George Washington University Navy ROTC unit from August 2012 to October 2015 where he completed a Master of Business Administration degree. CDR Wennersten reported in October 2015 as the Executive Officer of the Naval ROTC Maryland Consortium (UMD/UMBC)